This nearly triple life-size bronze sculpture was installed at St Peter's Hospital, Hamilton, Ontario in 2007.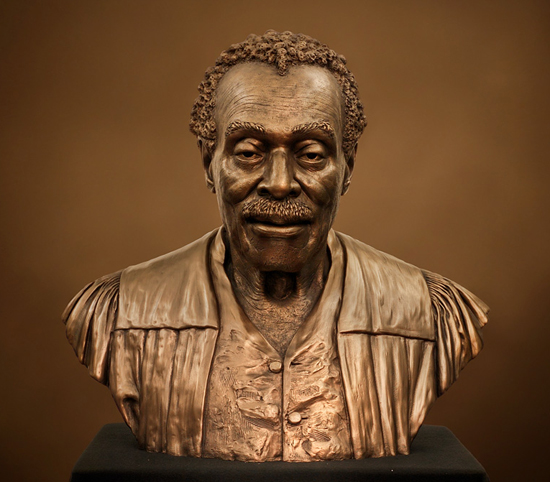 To Linc, Gino was alway "my sculptor".  Linc used to live just one street away from Gino's studio. For years, Gino would see him walking down the street occasionally , either from an important business meeting he just finished, or a trip to the flower shop down the street picking up some flowers for his late wife, or just an afternoon stroll in the neighborhood. Sometimes he'd stop and shake hands with people, with that signature benign smile of his. One could feel the radiance beaming from within even standing on the other side of the street.
Gino had always been interested in making a sculpture of him. When Gino finally approached him through their common friend, Larry Di Ianni, Gino was thrilled to have him in the studio.
The Honorable Lincoln Alexander passed away on Oct. 19 2012. Our country lost a giant who has made a difference for the people. His smile, his spirit was captured forever by Gino's art.